Skip to Content
Dog Grooming & Cat Grooming Services in Campbell & Saratoga
As a devoted pet parent, you want your dog or cat to look beautiful and enjoy good health. For the very best in pet grooming in the San Jose area, pet parents have long turned to Dr. Dave's Doggy Daycare, Boarding & Grooming. Our groomers consistently get rave reviews for their careful attention to detail and loving handling of pets. From baths and brushing to flea treatments and anal gland expression, our groomers are dedicated to giving every pet the best of care. Regular visits to our Grooming Salon will help your pet enjoy good health and hygiene.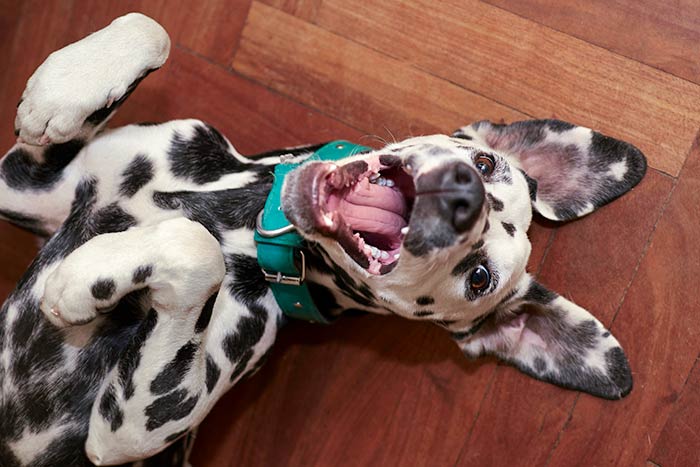 The Grooming Team
At Dr. Dave's, we only hire trained groomers who abide by the highest standards in pet care and safety. Our six groomers have completed advanced training and hold certificates in canine first aid and CPR. From providing hygiene services to family pets to grooming pets for shows, our groomers can do it all.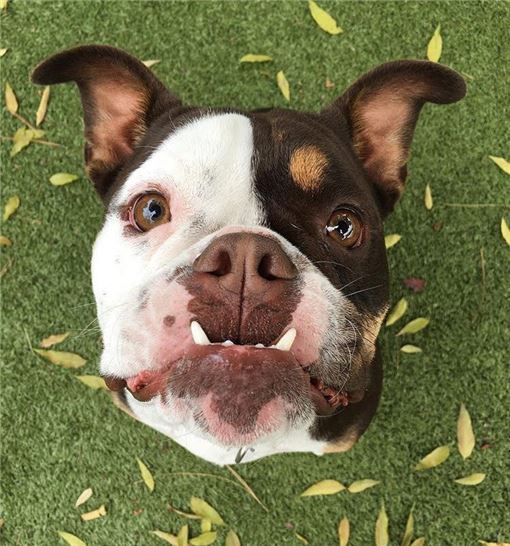 Grooming Services
Our San Jose grooming services are available every day of the week by appointment. Dogs and cats of all breeds and sizes are welcome here. Take a look at our grooming menu and let us know how we can pamper your pet.
Full Bath and Brush-Out: Dogs love to get dirty, but bathing them can be a hassle for pet parents. Choose our full bath and brush-out package to get your companion freshened up. It includes a nail trim, ear cleaning, and anal gland expression.
Face, Feet, and Tail: In addition to a full bath and brush-out, this package includes a nail trim, ear cleaning, and any needed fur trimming of the face, feet, and tail.
Complete Groom: This comprehensive package includes all of the services of the Face, Feet, and Tail package with the addition of a full body trim.
Brush-Out: Not quite ready for a full bath? Schedule a brush-out between bathing to prevent fur matting and tangling, and reduce shedding.
Ear Cleaning: This is available as part of a package or as an a la carte service. Professional ear cleaning keeps your pet healthy and informs you of any signs of ear infections.
Teeth Brushing: Bring your pet in for ala carte teeth brushing. Pets are susceptible to dental diseases, just like people, but our professional teeth cleaning preserves good oral health.
Nail Trimming: Regular nail trims enable your pet to keep an active lifestyle.
Flea Treatment: Keep your pet comfortable and healthy by treating flea infestations promptly.
Cat Grooming: Our cat grooming package includes a full bath, brush-out, nail trim, and ear cleaning. Haircuts are available on request.
Creative Grooming for Your Pet in San Jose
Blow Pens: Add some fun colors to your furry friend's coat. Lasts for 1-2 washes.
Pet Paint: Use with stencils to make creative designs. Lasts until first wash.
Semi-Permanent Dye: For more extensive dye jobs. Lasts for 5-6 washes.
Touch of Color: Add a splash of highlights or lowlights to select areas. Lasts for 5-6 washes.
Pet-Friendly Nail Polish: Available in combination with grooming and bath packages. $20.00.
Jewels: Give your pet some bling. $5.00 per.
Got a special occasion coming up? Let your pet's personality take center stage with our creative grooming services. Our groomers use safe, non-toxic, and temporary dyes to make your beloved pet stand out from the crowd.
Take advantage of our talented and devoted groomers here at Dr. Dave's Doggy Daycare, Boarding & Grooming. Call 408-520-4902 to request an appointment for your dog or cat in Saratoga or Campbell, CA.
We Treat Your Pet as if They Were Our Own!