Skip to Content
Contact Dr. Dave's Doggy Daycare in San Jose, CA Today
Dr. Dave's Doggy Daycare, Boarding & Grooming provides affordable boarding, grooming, and doggy daycare in San Jose, CA. We pride ourselves upon not being your average, run-of-the-mill pet daycare. We aim to create a fully immersive experience for our four-legged guests designed to enrich their mental, physical, and social well-being during their time with us. If you're a first-time client curious about all we have to offer, we encourage you to reach out to us and ask about our specials, which include discounts for daycare, canine mud treatments in our grooming salon and spa, and more!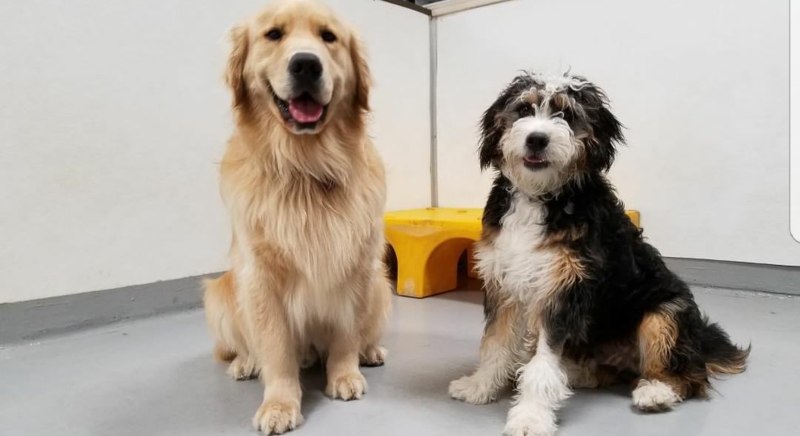 Dog Boarding for All Sizes and Breeds
Are you about to go out of town on a vacation or business trip without your beloved pet in tow? Not to worry. Dr. Dave's offers pet boarding services for dogs. We welcome dogs of any breed, size, age, or personality. However, they must be up-to-date on their vaccinations. If your pet has special mobility or dietary issues, be sure to let us know. We'll provide extra one-on-one care at no additional charge!
Doggy Daycare in a Comfy, Climate-Controlled Facility
At Dr. Dave's Doggy Daycare, Boarding & Grooming, we understand how challenging it is for devoted pet parents to drop off their furry friends for an entire day away. However, you can rest assured your beloved pet is in capable hands at our doggy daycare in San Jose. Our facility is climate-controlled to ensure your pet's comfort, and our staff is well-trained and familiar with working with dogs of all sizes and breeds. Your dog will enjoy our open play areas and daily walks at least three times a day. Check out our daycare gallery to see how much fun your dog will have with our dedicated staff!
Complete Head-to-Tail Grooming Services for Your Pampered Pooch
At Dr. Dave's, our grooming salon offers complete head-to-tail services, ranging from haircuts, bathing, and brushing to flea treatments, nail trimming, and anal gland expression. We use all-natural shampoos and conditioners that won't irritate your pet's sensitive skin. Have you heard about our popular canine mud treatments? These spa-like treatments help your dog naturally detox to maintain optimum health while also soothing sensitive, irritated, or blemished skin to promote healing with an aura of relaxation. Be sure to view our before-and-after gallery to see how glamorous your pampered pooch will look after a professional pet grooming session at our San Jose salon!
Why Choose Dr. Dave's Doggy Daycare, Boarding & Grooming?
Dr. Dave's Doggy Daycare, Boarding & Grooming offers over 30 years of experience with professional groomers and licensed veterinarians on call 24 hours a day to ensure the highest level of care. We have separate daycare and boarding areas for dogs of varying sizes, breeds, and temperaments at Reed Animal Hospital. We hire only the most experienced, dedicated staff who takes the time to get to know your pet on a personal level. You also won't find any breed discrimination here. Browse our client reviews to see why so many Californians choose us over the competition in San Jose, Campbell, and Saratoga!
Boarding, Grooming, & Doggy Daycare Near Your San Jose Home
Dr. Dave's Doggy Daycare, Boarding & Grooming is just a short freeway ride away in sunny San Jose, CA. When you can't take your furry companion for a walk on the Los Gatos Creek Trail, the Coyote Creek Trail, or at the Saratoga Creek Dog Park or Butcher Dog Park, it's comforting to know they'll be able to enjoy open play areas with plenty of exercise at our doggy daycare facilities. Please contact us for directions or to schedule an appointment for your pet's free temperament evaluation, which is required prior to being included in our daycare and playgroup programs!
We Treat Your Pet as if They Were Our Own!