Skip to Content
Campbell, Saratoga, and San Jose Doggy Day Care
If you have plans throughout the day and are in need of dog sitting services, call Dr. Dave's in Campbell or Saratoga. Daycare is an excellent way to give dogs socialization and exercise to meet their needs while you are away. Attending daycare can help dogs learn appropriate interaction with humans and other dogs. Dogs are pack animals! Our open play areas facilitate this natural instinct and give your dog the opportunity to enjoy enriching group activities with their puppy pals. In addition, your pet is able to get a lot of exercise by playing with other dogs and staff to stimulate both their mind and body.
Experience the Dr. Dave's Daycare Difference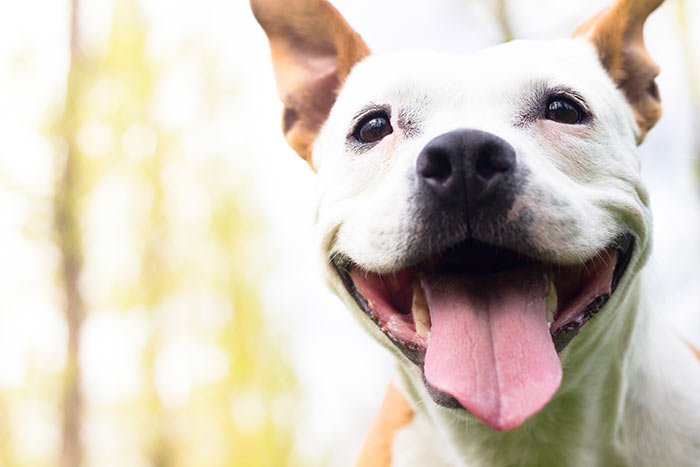 Climate controlled areas for maximum comfort
Dog walking services at least 3-4 times a day
We offer a variety of discounted daycare packages with no expiration dates
Daily housekeeping to keep our facilities clean and sanitary
Daycare available 7 days a week in Campbell!
Safety Is Our Top Priority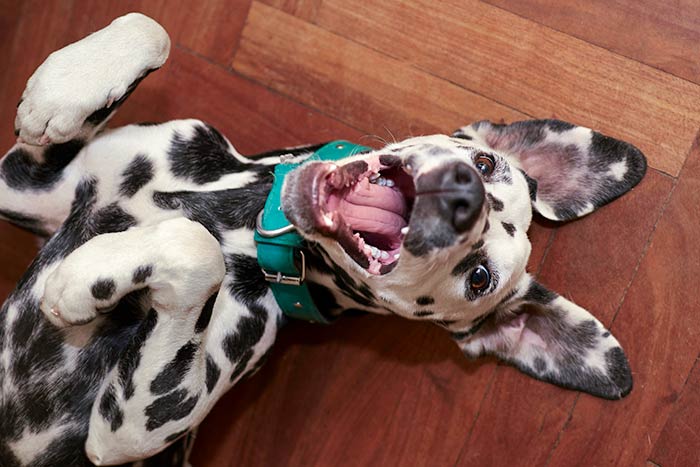 At Dr. Dave's we do everything we can to make sure that your pup is safe and healthy and that you feel comfortable with our care, which is why:
Our Animal Care Attendants are trained in dog behavior.
Each dog must pass an evaluation before joining a playgroup. (Your dog must be evaluated even if they are a member of our Campbell facility)
Each dog must be current on vaccinations including K9 influenza, DHLPP, Rabies, and Bordetella
The veterinarians and staff at Reed Animal Hospital are ready and available to treat your dog while at daycare.
At Dr. Dave's Doggy Daycare, Boarding & Grooming, we give dogs a chance to be part of a "pack" in a safe, monitored environment, when their parents are not around. Most importantly we offer dog play throughout the day to keep your dog happy and content! All guests are evaluated before being accepted into daycare to ensure a safe and happy experience. Review our customer comments to determine if we are the right daycare for you!
Convenient, Flexible Hours
Dr. Dave's is more than just any regular dog sitting service. We know each dog personally and focus on enriching your dog's life, both mentally and socially. We are committed to helping your dog learn how to navigate a new social situation safely. With 24/7 access to our team of veterinarians at Reed Animal Hospital, we pride ourselves on developing the safest possible environment for your furry friend!
For more information about our Campbell and Saratoga pet care and Campbell dog boarding services, click here to see our rates, view our FAQs on boarding, or contact our Campbell location at 408-520-4902 or Saratoga lcoation at 408-647-2774 today!
Our Dog Daycare Team Is Educated and Experienced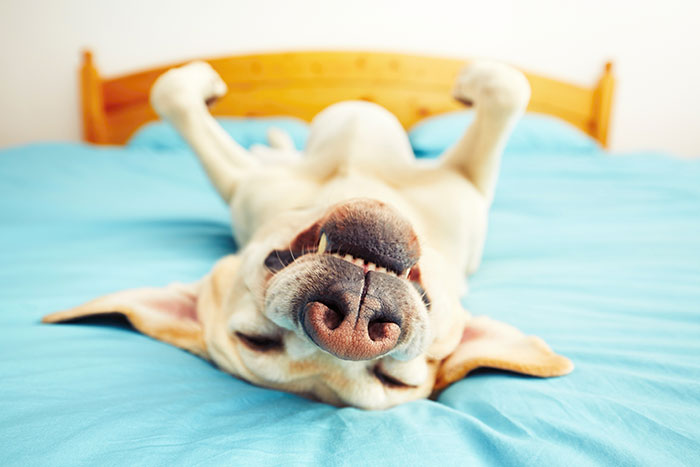 The animal boarding experts at our facilities serving San Jose are fully-versed in canine behavior and are trained to provide everything a dog needs to stay happy and healthy while their companion is at work. Dogs can play and socialize with both humans and other canines in a comfortable, climate-controlled environment with plenty of stimulation and comfort. Plus, pet owners can also choose from optional dog walking and grooming services to enhance their dog's stay with us. We're a full-service dog hotel!
All of our San Jose dog daycare staff members are also trained on proper safety and emergency protocols, and everything in the facility is sanitized on a daily basis for optimal pet (and human) health. Should a medical issue ever arise, our close partnership with nearby Reed Animal Hospital ensures that a full-time veterinarian will be able to evaluate and treat your dog as needed (with your permission).
Professional Dog Sitting Services with a Personalized Touch
Here at Dr. Dave's Doggy Daycare, Boarding & Grooming, we pride ourselves on creating a fun, fulfilling, and safe environment for all of our guests while their parents are away. There's no need to worry about leaving your dog unattended in the backyard while you're at work or school or on vacation. We're committed to developing personalized care routines and one-on-one mental and social stimulation for your dog, so you can rest easy knowing your furry friend is having a ball and learning valuable interaction skills. We treat each of our guests like family, and our caring animal care attendants take the time to become familiar with every dog's unique personality and lovable quirks. If you're going to be away for an extended period, check out our dog boarding frequently asked questions!
More Than Just Your Run-of-the-Mill Pet Daycare Services
A stay at Dr. Dave's Doggy Daycare, Boarding & Grooming is more than just your average, run-of-the-mill dog daycare. We're committed to helping your dog learn how to navigate a new social situation safely. With 24/7 access to the compassionate team of veterinarians at Reed Animal Hospital, we pride ourselves on developing the safest possible environment for your furry companion. It's also a fully immersive experience aimed at enriching your beloved pet's mental and physical well-being, keeping them content so that you can enjoy their company when it's time to pick them up and take them home. There's no need to take our word for it – our client testimonials speak for themselves! You can also take a look at what a day in the life of a pup looks like at our facilities, so you can feel confident you made the right decision with our professional pet daycare services!
Inquire About Dr. Dave's Affordable Dog Daycare Rates Today
If you need pet daycare services from Dr. Dave's Doggy Daycare, Boarding & Grooming, don't hesitate to contact us to inquire about our affordable dog daycare rates. Discover the peace of mind that comes with knowing your best friend is in qualified, capable hands whenever you're away!
 Rules & Recommendations for daycare and boarding at Dr. Dave's doggy daycare
We have 3 important rules to follow when you leave your doggy with us boarding overnight(s)
All medications must be brought in original prescribed bottles. (We only administer oral and topical medications)
Your furry friend must be wearing a collar while playing & staying with us.
All Dogs must be dropped off before 5pm monday-friday and 3pm saturday & sunday, If you are planning to drop off after those times please have your dog walked, fed and medicated for the night.
We provide everything your best friend needs to stay with us including bowls, beds, blankets, food etc But we do have some recommendations to make your doggies stay with us the best one possible!
Feeding– Keeping your pet on their regular diet is the best way to make sure your doggies stomach does not get upset from changing their kibble . We have storage for frozen, raw and freeze dried food.
For measurements we use a standard measuring cup, pre bagged meals are greatly appreciated and help insure they have enough food for their entire stay with us . Please always bring extra food in case of emergency.
Toys– We do not allow toys in our daycare but if your dog has a favorite toy they would like like cuddle with or a bone they would like to chew on at night anything but rawhide bones and squeaky toys are welcome in furry friends kennels.
Bedding– We provide beds, But a blanket or shirt that smells like home is always appreciated by your best friend.
We Treat Your Pet as if They Were Our Own!