Skip to Content
Creative Grooming Services
Are you looking for something a little different from your furry friend's next grooming appointment? Perhaps a little pop of color? Ask our groomers about pet friendly dye for cats and dogs! They will work with you to give your pet a fun and creative new look, which is also completely safe.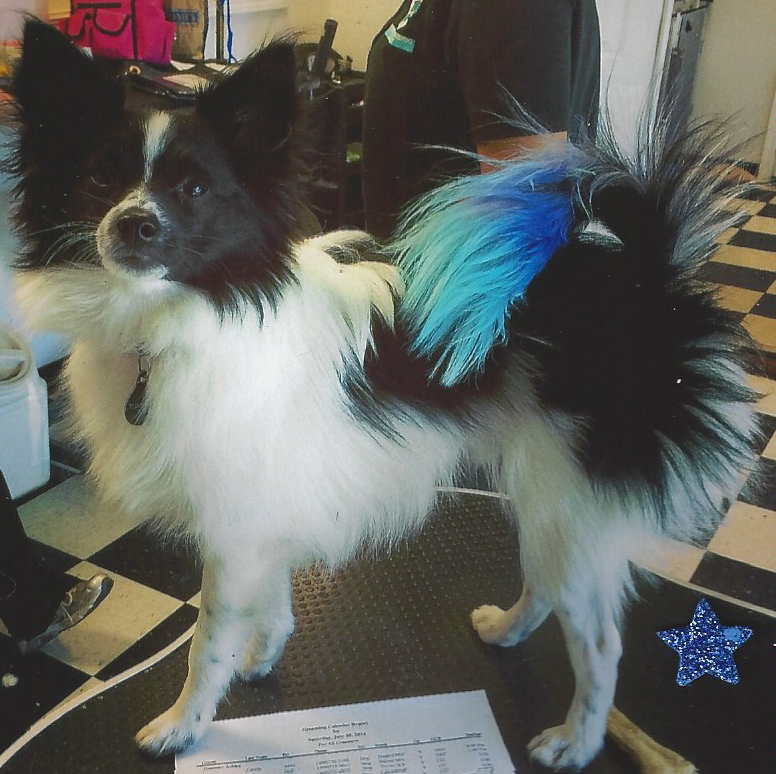 Our Creative Selection of Services
Blow Pens: Nontoxic color pens for pet fur. Washes off within 1–2 washes.
Pet Paint: Great for stencil prints. Washes after one wash.
Semi-Permanent Dye: Great for full color. Washes of within 5 to 6 washes.
Touch of Color: Hair color for pets. Great for highlights and low lights. Washes off within 5 – 6 washes.
*Prices vary depending on creativity and style
Pet-Friendly Nail Polish: $20.00 (Only available with grooming or bath packages)
We Treat Your Pet as if They Were Our Own!