Skip to Content
Flea and Tick Prevention Guide
Our Specialists Can Protect Your Pet from Fleas and Ticks
If your pet spends a significant amount of time outside, you need to protect it from fleas and ticks. The professionals at Dr. Dave's Doggy Daycare, Boarding & Grooming are happy to inform our clients about flea and tick medications. Led by Dr. David Reed, DVM, our facilities are aligned with the Reed Animal Hospital. We have two locations in the San Jose Bay Area to serve you. Visit us in Campbell or Saratoga, CA. If you notice a flea or tick infestation on your pet or are concerned that your furry family member may be vulnerable, call us right away to learn how to medicate your outdoor pets.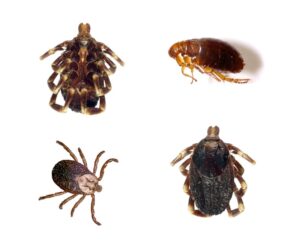 Importance of Flea and Tick Medication
Fleas and ticks can pose health threats to your outdoor pets all year long. Despite what you may have heard, these pests are not only active in the warm summer months. They can cause problems for your pets at any time. Fleas and ticks are more than mere nuisances that cause your dog itchy discomfort. They can also transmit diseases or cause mild or severe allergies in dog or cats if they are allergic to the bite. Each parasite is prone to biting and sucking the blood of its host. This action can lead to lethargy, weakness, or even premature death if unaddressed. Flea and tick bites can also transmit diseases such as Rocky Mountain spotted fever, tick paralysis, and Lyme disease. If your pet is allergic to the bites a full range of issues can develop that require assistance from your vet. Furthermore, fleas can lay up to 50 eggs per day, making the infestation exponentially more challenging to control. Therefore, you should provide year-round flea and tick medication for your cats and dogs.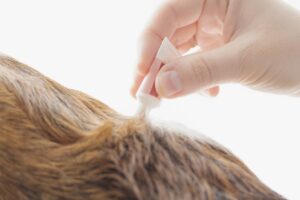 Various Types of Medications for Outdoor Pets
There are two main types of flea and tick medications. One effective option is a flea egg development inhibitor. It prevents fleas from laying eggs that could hatch and become an infestation on your dog or cat. Other products are designed to target and kill adult fleas. These contain pesticides called isoxazolines. Among the most prevalent medications for outdoor pets are:
Bravecto – With options for cats and dogs, Bravecto protects against fleas and ticks for up to 12 weeks. It is applied topically. Reed prefers Bravetco because of its safety and efficiency. It is an oral medication that is easy to administer.
NexGard – A monthly chewable tablet, NexGard kills fleas within 24 hours and ticks within 48 hours of administration.
Credelio – Is a tablet that is a safe and very effective medication for pet owners that prefer a monthly mediation.
We Can Help You Treat Existing Infestations
Prevention is the best line of defense against flea and tick infestations. But if your pet has an active infestation, Dr. Dave's can help. We advise that you use a flea comb to confirm your dog or cat has an active infestation. When you trap the pests in the comb, you can then dispose of them by dipping the comb in a solution of dish soap and water. Continue this process throughout your pet's fur. Next, you will need to cleanse your pet with shampoo specifically designed for fleas. Finally, you will need to clean your home to prevent a recurrence. Ask us about safe household insecticides. Be sure also to take care of your lawn to deter fleas and ticks in your yard.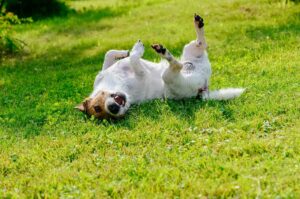 Why You Should Choose Dr. Dave's
Dr. Dave's Doggy Daycare, Boarding & Grooming is a staple in the San Jose Bay Area. Our compassionate staff is committed to helping your pets live their best lives. Whether you need a reliable doggy daycare service, want to groom your pet, or need advice about flea and tick prevention, we are here for you. Our staff has decades' worth of experience and can administer medications on site.
Contact Dr. Dave's for Flea and Tick Medication Today
Fleas and ticks are present year-round, so you need to provide flea and tick medications to protect your dogs and cats. Dr. Dave's Doggy Daycare, Boarding & Grooming can help you determine which style would be best for your furry family members so that they can frolic until their hearts are content. Contact either of our San Jose Bay Area locations for flea and tick advice today.