Skip to Content
San Jose Pet Care Services
San Jose Pet Care Services
Your animal companion deserves personalized care delivered by professionals. At Dr. Dave's Doggy Daycare, Boarding & Grooming, we provide a full spectrum of daycare and grooming services in San Jose designed to keep your pet happy and healthy.
Pet Grooming: Bring your dog or cat to our Grooming Salon for a quick trim or a complete grooming package. Bathing, brushing, nail trimming, ear cleaning, and teeth brushing are just a few of our professional services.
Dog Daycare: Give your dog the socialization and playtime necessary to promote good health and behavior. Our doggy daycare includes climate-controlled areas overseen by trained Animal Care Attendants. Veterinarians are available on-site and daycare package discounts are available.
San Jose Pet Grooming
As a devoted pet parent, you undoubtedly want the best for your beloved companion. Even if you brush your pet regularly at your San Jose home, it's still important to make regular appointments at our Grooming Salon. Pet grooming maintains your companion's beautiful, glossy coat. When your pet gets dirty from outdoor play, we'll get to work getting rid of the grime. Regular grooming appointments reduce shedding, ward off fleas and ticks, and prevent unpleasant odors. Our grooming team is comprised of highly trained, certified groomers who understand canine first aid and CPR, and who treat your dog or cat as they would their own pets. All pet grooming services are by appointment and are available seven days per week. Our professional San Jose groomers only use safe, non-toxic products on all pets. The following pet grooming services are available for dogs and cats of all sizes and breeds:
Full Bath and Brush-Out: This package includes a bath, brush-out, nail trim, ear cleaning, and anal gland expression.
Grooming Menu: Choose a complete, full-body trim or a face, feet, and tail trim.
Cat Grooming: A full bath, brush-out, nail trim, and ear cleaning are included in our cat grooming package. Cat haircuts are also available.
A la Carte Services: If your dog or cat needs just one or two services, choose from our a la carte menu. It includes a sanitary cleanup, full brush-out (without bath), nail trim, nail grinding, teeth brushing, ear cleaning, anal gland expression, and flea shampoo treatment.
Signature Services: You'll find unique services in our Grooming Salon that aren't widely available, including creative fur coloring, pet-friendly nail polish, and rejuvenating canine mud treatments.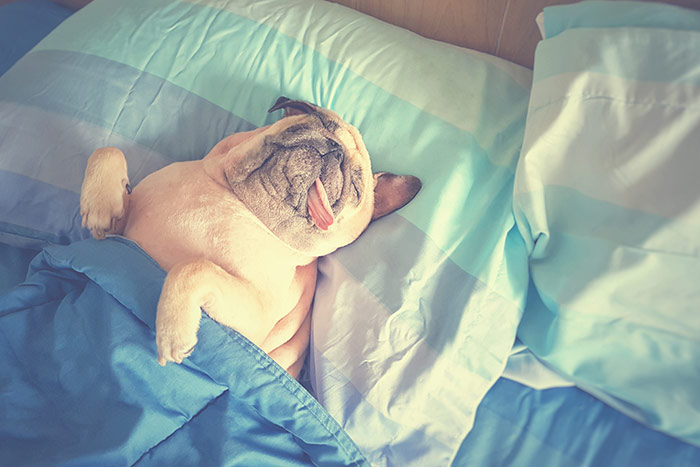 San Jose Pet Daycare
All dogs need plenty of playtime and socialization, but most pet parents have daily obligations that take them away from their beloved canine companions. Prevent boredom-induced behaviors and keep your dog content by reserving a spot in our exclusive pet daycare. Your dog will get much-needed exercise to stay healthy and you'll have peace of mind knowing that your companion is well taken care of. Here's a closer look at our pet daycare services:
Trained Staff: Every Animal Care Attendant at Dr. Dave's is trained in canine behavior. In partnership with Reed Animal Hospital, veterinarians are always available to evaluate and treat your dog, should the need arise.
Health and Safety Precautions: Before enrolling in our doggy daycare, every guest must be current on vaccinations. Our staff evaluates each dog before granting admission to play groups to ensure compatibility and safety. Our facilities are sanitized daily to promote good health.
Flexible Options: Mornings, afternoons, evenings, and weekends. Whenever you need doggy daycare, we're available.
Special Amenities: At Dr. Dave's, the comfort of your pet is among our highest priorities. Our daycare features a climate-controlled environment, with dog walking services available.
Dr. Dave's Doggy Daycare, Boarding & Grooming welcomes inquiries from new and returning clients. For a pet grooming appointment in our Campbell or Saratoga location, call 408-520-4902.
We Treat Your Pet as if They Were Our Own!