Skip to Content
Professional Pet Grooming Services in Saratoga
Pet owners know that animals, just like people, tend to be happiest when they're well-groomed and cared for. Your furry family members deserve to look and feel their best, which is why Dr. Dave's Daycare, Boarding & Grooming goes the extra mile to provide a full range of excellent cat and dog grooming options. We only hire experienced, certified pet groomers who adhere to stringent standards of safety and pet care and hold advanced training in canine first aid and CPR so you know that your best friend is in capable hands.
Grooming Services
Everyone knows that dogs love to get dirty; playing outside and leading an active lifestyle means that your dog's coat will almost certainly take on dirt, dust, stickers, and all manner of other detritus that comes along with the outdoors. Maintaining your pet's hygiene at home can be a huge, messy hassle, which is why our menu includes a wide variety of options and services catered to your pet's specific needs, including:
Full Bath and Brush-Out: Includes nail trimming, ear cleaning, and coat trimming where necessary to keep your dog looking and feeling their best.
Complete Groom: The comprehensive package including a full body trim and total Face, Feet, and Tail service.
Brush-Out: Schedule between bathing to help reduce shedding and fend off matting, tangling, and dirt accumulation.
Ear Cleaning: Included in our other packages or as an à la carte service, professional ear cleaning staves off infection and keeps your dog in optimum auditory health.
Tooth Brushing: Dental hygiene is just as important for pets as it is for humans. Our professional service helps preserve oral health and provides more in-depth cleaning than home treatments.
Nail Trimming: Available à la carte or as part of a package, regular nail trimming aids your dog in staying active and comfortably mobile.
Flea Treatment: Nobody likes fleas, so stay ahead of any potential infestation with our comprehensive flea treatment service.
Cat Grooming: Package includes full bath, brush-out, nail trimming, and ear cleaning, with haircuts available upon request.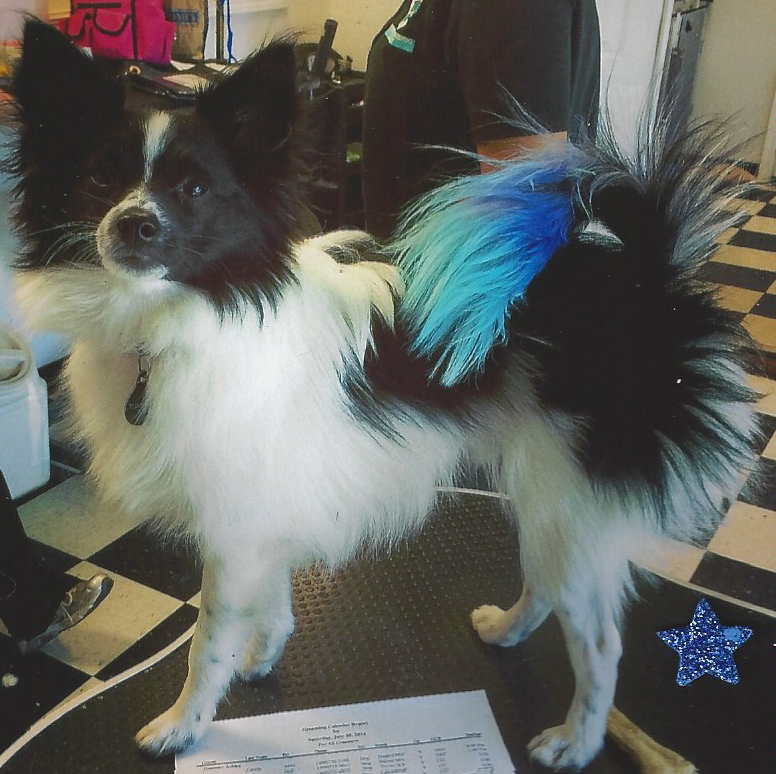 Creative Grooming For Your Pet In Saratoga
In addition to our standard grooming services listed above, Dr. Dave's Daycare, Grooming & Boarding also provides Creative Grooming options to give your companion's appearance a little extra zest and style. Our creative grooming processes use safe, non-toxic dyes and polishes, so your dog can stand out from the crowd without any risk or detriment to their health and well-being.
Creative Grooming services include:
Blow Pens to add a little color to your dog's coat
Semi-permanent dye for a colorful dye job that will remain vibrant for 5-6 washes
Pet-friendly nail polish as an add-on to our regular grooming and bathing packages
Pet Paint to stencil creative designs which last until their next wash
Our Grooming Team
Our pet groomers take the time to get to know each furry client's distinct personality, providing personalized care and treatment so you know that your pet will be kept comfortable, engaged, and happy throughout the grooming process. Contact us today to schedule the ultimate dog spa experience for your pet at 408-647-2774.
We Treat Your Pet as if They Were Our Own!